Claiborne County
Mississippi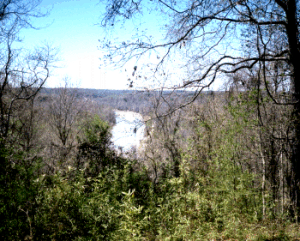 The Choctaw were the original settlers of the county. The first European settlement was a hunting camp near Petit Gulf established in 1729. The first permanent settlement came in 1775 and the County was formed in 1802. Named for the Territorial Governor, Claiborne County was the third established in the state. Gibson's Landing was chartered in 1803 as the county seat.


The County was the site of two important Civil War battles. The first of these occurred when Rear Admiral David Porter led seven iron clads in an attack on the fortifications and batteries of Grand Gulf.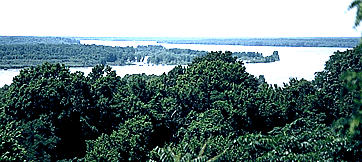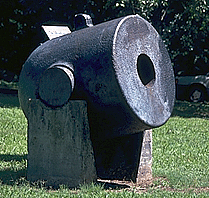 While the Battle of Grand Gulf was counted as a Confederate victory, Grant was able to move his troops past the fortifications and land them at Bruinsburg, below Grand Gulf. The former town of Grand Gulf is now Grand Gulf Military Park with a museum, historic buildings, hiking trails and an observation tower with an outstanding view of the Mississippi river.
The Battle of Port Gibson started near the A. K. Shaifer house, May 1, 1863. A Federal Commission has recently compiled a Battlefield Preservation profile for the Port Gibson Battlefield. The White Star Consulting organization is currently working with local citizens to develop a preservation plan.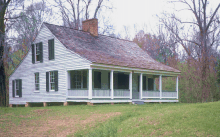 The Battle of Port Gibson was a crucial step leading to the Siege of Vicksburg and the opening of the Mississippi River.
---
Oakland College was established in 1830 as a Presbyterian School. In 1831, the first degree granted by a Mississippi institution was issued by Oakland College. The School closed at the start of the Civil War after its President, Dr. Jeremiah Chamberlain, was murdered with a bowie-knife in front of his residence. The killer, George A. Briscoe, a slave holder, suspected Dr. Chamberlain of advocating abolition.
The school was reopened in 1871 as Alcorn State University, and in 1878 became the first Land Grant college for Black students.
---
---

Windsor Plantation was one of the state's most spectacular mansions. It survived the Civil War, only to fall victim to a dropped cigarette. The ruins have appeared in several films including
Raintree County
and the more recent film
Ghosts of Mississippi
about the murder of Medger Evers. Not too far from Windsor is
Canemount Plantation
which is operated as a Bed & Breakfast.
---
Claiborne County continues to develop. In Port Gibson, the new Matt Ross County building,across the street from Mississippi Cultural Crossroads was designed to blend with the old buildings of the business district.

---


The exhibit No Easy Journey, on view in the Matt Ross Building, shows information concerning the struggle for Civil Rights in Claiborne county. The Port Gibson boycott led to a landmark Supreme Court decision.

The exhibit is based on information from Emilye Crosby's award-winning doctoral dissertation on the Civil Rights Movement in Claiborne County.
There are some web sites with information on Claiborne County listed on my Port Gibson page. Click the link below go to the Port Gibson page.