My Photo Album
---

Mel Hardin and daughter Jessica. Maine, summer 1992.
---

(L) Mel Hardin and Capt. Bob Rando aboard the Lighter Vernie S. in New York Harbor, summer 1984.


(R) Mel and the Vernie S again. The vessel is the oldest licensed "working" Lighter in the US. At the time this picture was taken, the Vernie S had just been retired from her job as a harbor craft and placed in the collection of the South Street Seaport Museum. The 1898 vessel may still be seen at the South Street Seaport.











---
Jessica Hardin in a submarine. Cancun summer 1988.
Jessica, much more grown up, Maine 1992.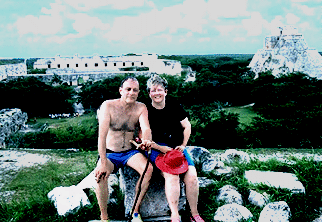 Jessica's parents Mel Hardin and Margaret Harrington, Uxmal 1992.
---
The Crosby family at Sarah's wedding in Oxford (UK) in the summer of 1990. Jessica, David, Sarah, Bridegroom Richard Campbell, Patricia and Emilye.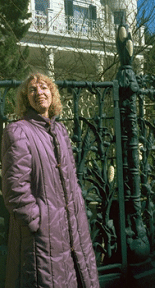 Geri Anderson in New Orleans. By the Cornstalk Fence in 1985 and in front of a window full of hot sauce, March 1996. Geri spent two years in Rimavaká Sobota, Slovakia with the Peace Corps and has recently moved to Ashland Oregon. I hope to visit her there next Spring. We had a great visit Christmas week 1996 in London. One of Geri's daughters, Leah, designs and makes wonderful glass jewelry. She has a great web site.

---

A truly strange picture of Patricia Lusk and Clifford Ashby immersed in a hot spring, Pamukkale, Turkey, 1987. Unfortunately, swimming is no longer permitted, although the water is now piped to hotels five miles from the springs. Just not the same thing.